I've come to the point where I really doubt whether any woman has truly ever loved her body. We are so full of criticism for ourselves, aren't we?
Yesterday I tried something new. I didn't climb a new peak or try skydiving, though I'd love to. I showed up at the gym for "Run Club." If you know me, this is nothing short of a miracle. What can I say? They won me with "free childcare."
I am sort of a lone runner. Races are cool, cause everyone is running their own pace. But during the week? My only, and favorite, running buddy is my dog. A faithful, fluffy, fur ball trotting along beside me at MY pace, encouraging me with his silly grin.
See, I am almost the world's slowest runner. So running with a CLUB was on my short list of "never dos."
Yet I found myself signing up and showing up without even a second thought. And I spent the next five miles watching the silhouettes of the faster runners disappear over the hills in front of me and thinking, "It truly doesn't even bother me! I wonder what has changed?"
Here is what I decided:
Somehow I stopped defining myself by a number. Be it a number on the scale or a number on my watch.
Somewhere I stopped competing with others and started competing with only myself.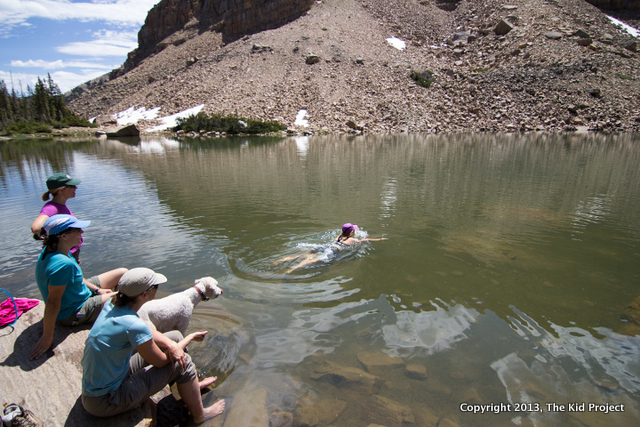 I can come up with a thousand things I hate about my body.
But here is the truth:
I am blessed with legs that are strong for long miles; with arms that can grip the handle bars and hands that slip in small granite cracks.
I am blessed with balance and coordination and a body that can slice through water effortlessly.
This body has birthed three beautiful kids.
These quads have summitted ten 14'ers.
These hands have handled newborns and climbing ropes with tenderness and strength.
This back has stood proud for over 500 miles of running in the last year without giving out.
These knees have taken the explosive power of mogul skiing and are still performing strong.
These feet have kicked, pedaled, and strided my body across the finish line of my first Half-marathon and first triathlon.
And, Lord Willing, it will do it all again.
So, well done body! You perform everyday despite numerous complaints and abuse. You are amazing and a glory. And though age may weary you eventually, nothing can dim the spirit you house.