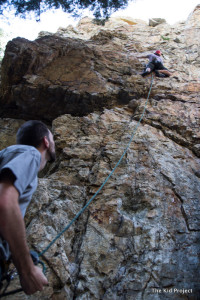 Honestly, trip reports really don't interest a wide audience. But I do them anyways, why? Because I really wish that I could go to a site and see a list of hikes/climbs/etc with all the beta from a PARENT'S perspective. So, we are trying to build that database here at The Kid Project. Awesome family destinations, and a real idea of what to expect. So check out the "Sweet Stops" page for more of them!
For now: Challenge Butress [west side] 
Challenge Butress is quite simply one of our favorite kid climbing areas in the Wasatch. I already posted some info on the east side here: Challenge Butress East.
Location: 15 Minutes up Big Cottonwood Canyon, across the road from Storm Mountain Picnic Area.  Park on the side of the road.  Follow trail up the steep washout just west of the glacier gully.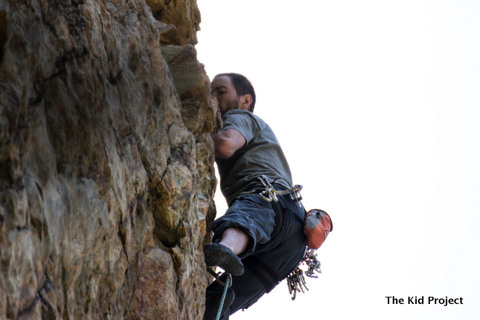 Cost: free

What to expect: 5-10 minute approach, steep at first, then levels out.  By steep I mean, if you are like me, you will think, "we are taking our kids up that?!?" The eroded out path starts steep but quickly levels out. In fact, the first 10 feet are the worst part.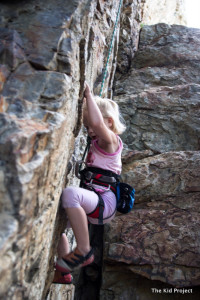 The base of the routes on either side of the crag are safe for kids, giving them a large flat area to play, but the thick bushes keep them from wandering very far. The West side is fully shaded in the mornings and huge pine trees help the base stay shaded in the afternoons.
As for routes? Well, the west side of Challenge Buttress claims rights to some pretty fun sport classics, including Hollow Man (5.9+) and Better than Bitter (5.10b). All the climbs on the north and west faces are more difficult for children [depending on their skill level] however boulders perfect for little hands abound. If you want some easy 5.6 routes for the kids, hit the east side of the buttress.