Rent or Buy [updated Fall 2016]
One thing is obvious, before you can teach your kids to ski, they need equipment. And for many parents, they hit this obstacle and never move past it! The word hassle comes to mind. Where do we find skis? What size? And most importantly, "How much is this costing me?!"
First, ask yourself these questions:
How many times will you take the kids this winter?
What are the rental prices at local stores?
Do your kids grow fast or have siblings to pass skis on to?
The answers to these questions will determine which is the best option for you. For example, if you only plan to ski once or twice with the kids, and rental prices are $12-$20/day for rentals, then it is best to rent.
A word on renting:
Pick up your skis the night before!
It is hard enough getting kids out the door – don't complicate it with a trip to the ski store BEFORE heading to the ski area. In addition, renting AT the ski resort might save you time (maybe) but will not save you money.
A word on buying used/ski swaps:
But if you plan on skiing 5+ times a year, then other options come into play. Buying USED is a great way to go. Kids don't need all the bells-and-whistles that the new skis claim to have. We are working on the basics here. They also grow quickly, making the likelihood of using the same pair of skis two seasons in a row improbable.  So check out your local ski shops and resorts for the best ski swaps.  You can usually pick-up gear at amazing prices there.
Make sure to visit our post on fitting your kid ski boots correctly.
A word on seasonal rentals:
But if like us, you have never found that "great deal" on kids gear, then do what we do…seasonal rentals. Most ski shops offer killer deals for those who want to rent for the WHOLE season. Perks?
You have the skis when you are ready to go! Having to pick up ski gear is quite a hassle – better to only have to do it once in a year!
You always have gear that fits your growing kids.
Cost! Season rentals often range from $50-$70 for the entire season. You are saving money if you plan on skiing more than 4-5 times.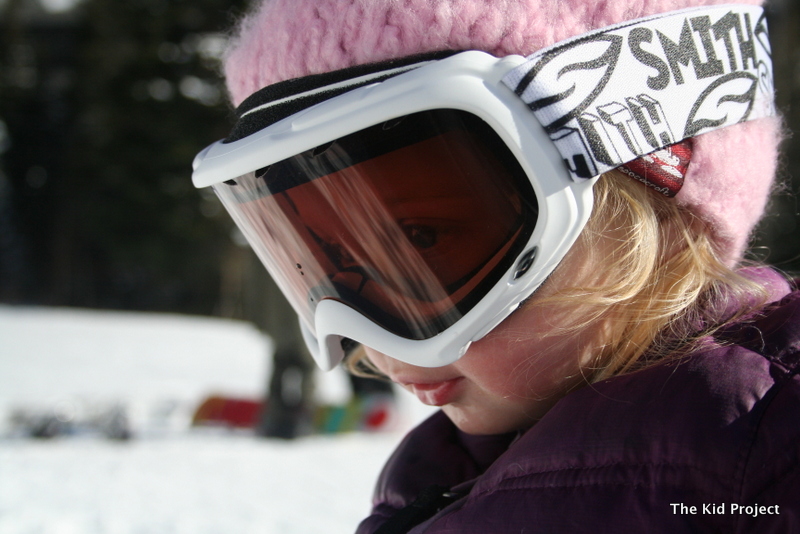 Visit my blogging buddy Brave Ski Mom for more information on :
Ski Swaps:
For those of you who have found great deals on ski gear and clothing, where did you find them? Which swaps worked for you?