My experience of snowshoeing is limited and…old school. The snowshoes I frequented most often before a month ago were at least 10-12 years old. And for quite a while now I've thought, "A snowshoe is a snowshoe. How can they improve on the design?" But Tubbs has worked for over 100 years to make walking on snow easier, more comfortable and more energy-efficient. And as I've explored the Wasatch in the Tubbs Wilderness Series snowshoes, I have been pleasantly surprised at the improvements.
My "new" world of snowshoeing
Below are a list of my favorite features.  We have tested these snowshoes on packed trails of various conditions and 4″- 8″ of powder. These features may not be revolutionary to the snowshoe expert, but they are to me, the normal everyday person.
1. ActiveLift Heel lift
Um, I had no clue that they made snowshoes with a heel lift, nor did I understand the significance of this improvement. ActiveLift Heel is a bar that snaps up under your heel, "lifting" it when you are going uphill. I will note that a stiff soled boot or hiking boot is important when using this feature. The heel lift makes the going easier and reduces the strain to your Achilles tendon. For me, it reduced the already-forming-blisters on my heels cause I wore the wrong boots. 🙂
2. Binding (180 Pro)
Maybe you know the story. You spend 10-15 minutes attempting to strap your feet into the snowshoe, pulling and straining to get the ties tight enough around your shoe. Two feet down the trail, your heel pops out. Ugh. The Tubbs binding rocks! Once you get the heel strap adjusted (which is super simple) you can keep it there for the next use…not retightening it every time. The Z-strap over the toe buckles easily, tightens in a cinch, and then they have a lock for the extra strap that normally flaps around as you walk. Pretty spiffy!
3. U-shaped crampon under heel.
Crampons under the toe is standard for snowshoes. But I really like the u-shaped crampon that is positioned under your foot/heel.  Obviously the traction is great heading up a trail but coming back down? I could just plant my heel and never slipped an inch. It was surprisingly stable on angled terrain, where the trail sloped to the side.
4. All around versatility
Perhaps my favorite thing about this line of Tubbs snowshoes is the versatility. They are lightweight and not overly large. They do very well on packed trails but what about if I want to adventure off into untracked snow? They did pretty well in that too.  These snowshoes are easy to use and perfect for beginners or people looking for a slightly more epic adventure.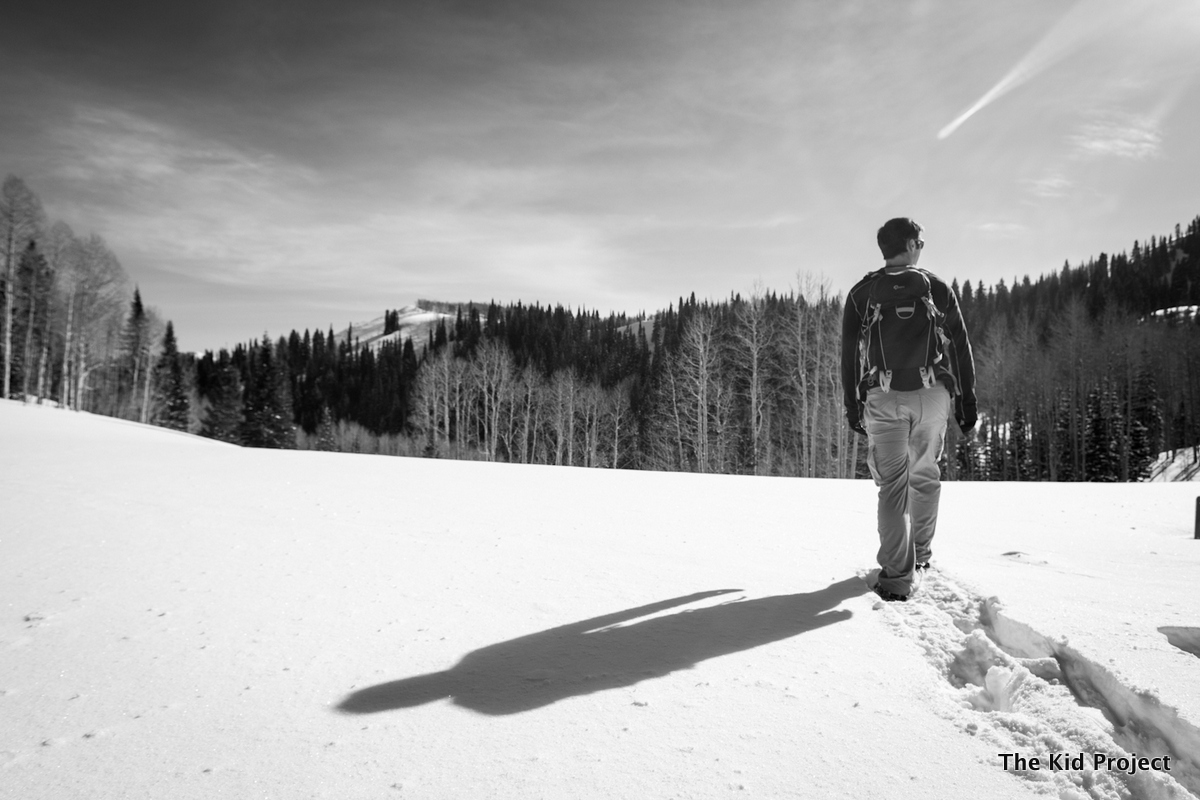 Below is a video showing our favorite features in action, how to easily snap the heel lift up and down, and how quickly you can strap in and out of the snowshoes. Enjoy!
SIZE CHART
Model
Wilderness
25
Wilderness
30
Wilderness
36
Dimensions
8″ x 25″
9″ x 30″
10″ x 36″
Weight/Pair
4.0 lbs
4.5 lbs
5.7 lbs
Optimal Load
170-250 lbs
170-250 lbs
220-300 lbs
Surface Area
188 in2
251 in2
325 in2
(We'd like to thank Tubbs for providing these products for review. As always, our opinions are our real and honest perspectives.)