Recently I had the opportunity to try out the Deuter ACT Zero 50 + 15. (Wow, that name is a mouthful). It is a somewhat minimalist 50-65 liter pack from Deuter. I was really intrigued to try it out since it weighs in at a scant 3lb 4oz and has the same spec'd volume as my ArcTeryx Bora 65.
Design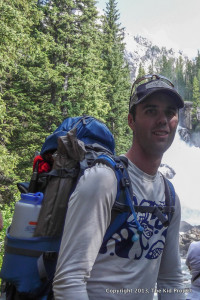 The pack seems too small when you first get it. I mean, in its compressed size it is SO much smaller than my Bora 65 that I thought it was a day pack. I was wrong however — I found it able to handle all of the gear I'd put in my Bora 65 without much issue.
On my recent trip to the Tetons, it fit all of my gear, the tent, poles, hammock, bear canister, and was happy to accommodate my apple pie in the top of my bag….without having to extend much into the "+ 15" capability.
But the 'small mode' has its advantages. It weighs less than my Osprey day pack. and can be used without the lid which lightens it up even more. I made the mistake of bringing an additional day pack with it — there is no need. Just remove the lid and compress it down and it makes an amazing day pack.
As far as the design of the pack: It is awesome. I really like the single main compartment — I just compress my sleeping bag into the bottom of the main compartment (no stuff sack) then pile everything else on top. My clothing was able to fit entirely in the 'Stretch Front Compartment' which is awesome.
The side pockets are deep (thank you!) and hold 1.5L Nalgene bottles with room to spare for other things. The lid is a little small, but works well. I did not try the lid->daypack conversion, as I think it is silly and the backpack works great as a day pack anyway. The ice axe attachment works great and holds the tool quite securely. The waist belt has a perfect point-and-shoot camera pocket which keeps it nice and accessible. The hydration system support is great, providing a sleeve and a velcro strap to hang the reservoir from, and a hole large enough to feed the tube through to either side.
Suspension
I found Deuter's suspension to be fantastic — both in load carrying and in breathability. Due to my choices in food, I was carrying ~ 55lb and had none of my typical 'bruised hip syndrome' which I've gotten accustomed to on previous trips. The pack always felt close to my body and moved with me. It is quick and easy to adjust and fit me very well.
Quality
The build quality has left nothing to desire so far. I'm scared of the stretch panels, but have no indication at this point that they will not hold up well. The rest of the pack feels very solid and well constructed. I'm not sure if it will last as long as the workhorse of the Bora 65, but at 1/2 the weight the materials are simply not as thick. At this point it is all conjecture — the pack still looks completely brand new.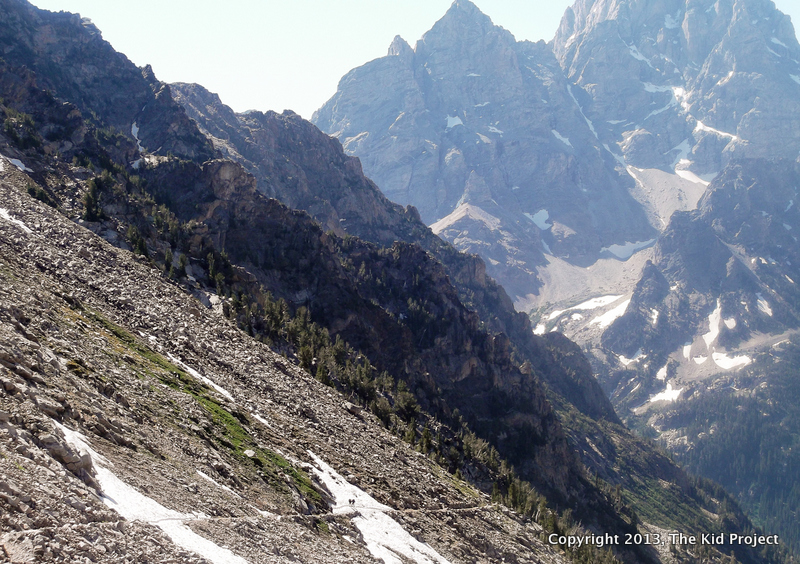 Bottom Line:
Deuter is onto something here: They are making excellent packs at even better prices. For $185, you can have a backpack which you can use for climbing approaches, long day hikes, and week-long trips. It carries loads comfortably and has all the features you need, with nothing you don't.
We'd like to thank Deuter for providing this gear for the purpose of review. As always, these are our real and honest opinions.