Ok, I should straight up say this review isn't going to be unbias. First, I haven't used any products similar to Lifestraw, with which to compare. But secondly, a Lifestraw came as close as I want to get to saving my life last summer while summiting two fourteeners in the Sangre de Cristo Range of Colorado.
Long story short we were off route, cliffed out, and stuck at roughly 13,000 feet, with storms racing our way. Then I ran out of water.
I didn't actually have a Lifestraw at the time, one of my partners did. And we used it in the small pools of water we found among the rocks until we could find a larger pool of run-off in which to refill my hydration system and get some iodine in it.
In short it allowed me to keep moving, when dehydration was starting to slow me. And in the backcountry, the ability to keep moving is one of your best defenses against disaster.
Full Story: Flash Floods at Crestone Peak
Tested in: Straight out of natural springs and out of a water bottle filled with unfiltered water.
Cost: $20
Availability: Most major retailers
Best Use: Emergency Filtration for Hiking, backpacking, camping, trial running.
Selling Points:
Simple, light, easy to use. Ultimately this filter is roughly the size of a kid's fat-tip marker, weighs only 2 oz. and requires no batteries or moving parts to work. When you are on the trail, all of these things matter.
You can stow a Lifestraw in your pack in case of an emergency without noticing any loss of space, etc.
The Lifestraw is easy to use, simply suck just like a straw. Kids could easily use it as well.
I would not suggest this as a primary filtration device or using it for prolonged periods. While it is like a straw, I found it much harder to suck through, making it tiring to use when trying to re-hydrate in large quantities.
For best use, make sure to blow any remaining water back out of the filter when you are done using it.
Significant Specs:
Filters at least 1,000 liters of water (264 gallons)
Weighs only 54 grams (2 oz.)
Removes up to 99.99999 percent of waterborne bacteria
Removes up to 99.9 percent of waterborne protozoan cysts
Reduces turbidity by filtering particles of approx 0.2 microns
BPA Free and contains no chemicals
Uses no batteries or moving parts
The Bottom Line: 
An excellent filtration device for hiking, backpacking, trail running, but I would suggest using it only for short duration or emergency. Have a different filtering device for larger quantities of water or time.
Their Cause:
"When you purchase any type of LifeStraw® filter, we use part of the funds to distribute LifeStraw® Community institutional water purifiers to schools in Africa. LifeStraw® Community is specifically designed to deliver clean, safe water to school children by removing waterborne pathogens and dirt commonly found in source water. " – Lifestraw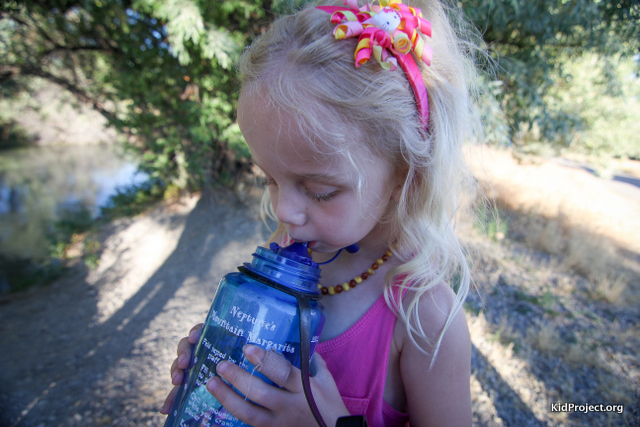 We'd like to thank LifeStraw for providing this product for the purpose of review.