A while ago we made the great transition from our heavy and cumbersome Canon DSLR camera body and lenses to the Sony A600 and new lighter lenses. It wasn't a change made quickly and to be honest I am still adjusting. But in the end I just wasn't bringing the camera gear on adventures as much as I would like because of weight and bulk.
As our adventures became longer and more extensive (with the kids along), I needed a lighter solution. So far we've loved the transition into the mirrorless realm.
Along with it, though, I've been on the hunt for a new easy-access bag or backpack for my camera and electronics while on the road or trail. Here is our review of the: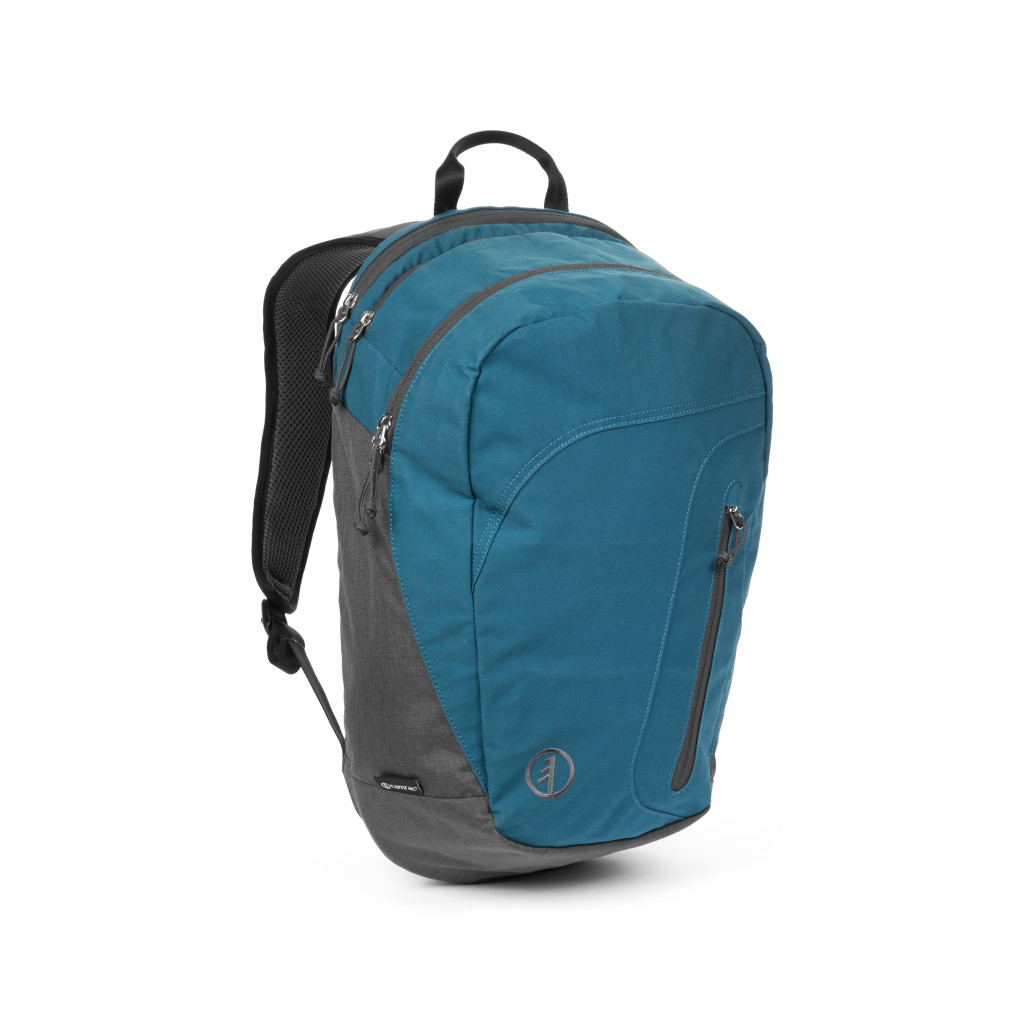 Tested in: Hiking, Commuting, Work, Business
Cost: $80.95
Availability: Tamrac.com or local photography stores. (Find a Store)
Best Use: Travel, School, Commuting for Work
Selling Points: 
Tamrac has designed a great lightweight, low volume pack that supplies easy access to my camera gear through a top pouch that is lined with soft microfiber fabric. It is much like a goggle pouch on the top of many ski packs and fits my Sony A6000 with lens perfectly. Depending on the lens, I can at times fit more than one lens along with the body.
There is a zipper pocket that accesses a sleeve along the back that fits my MacBook or a notebook perfectly. I suppose you could put a hydration system in there as well.
The front compartment fits extra layers, snacks, a water bottle, or anything else you might need. On the front of the pack is a small pocket for pens, wallets, cell phones, etc.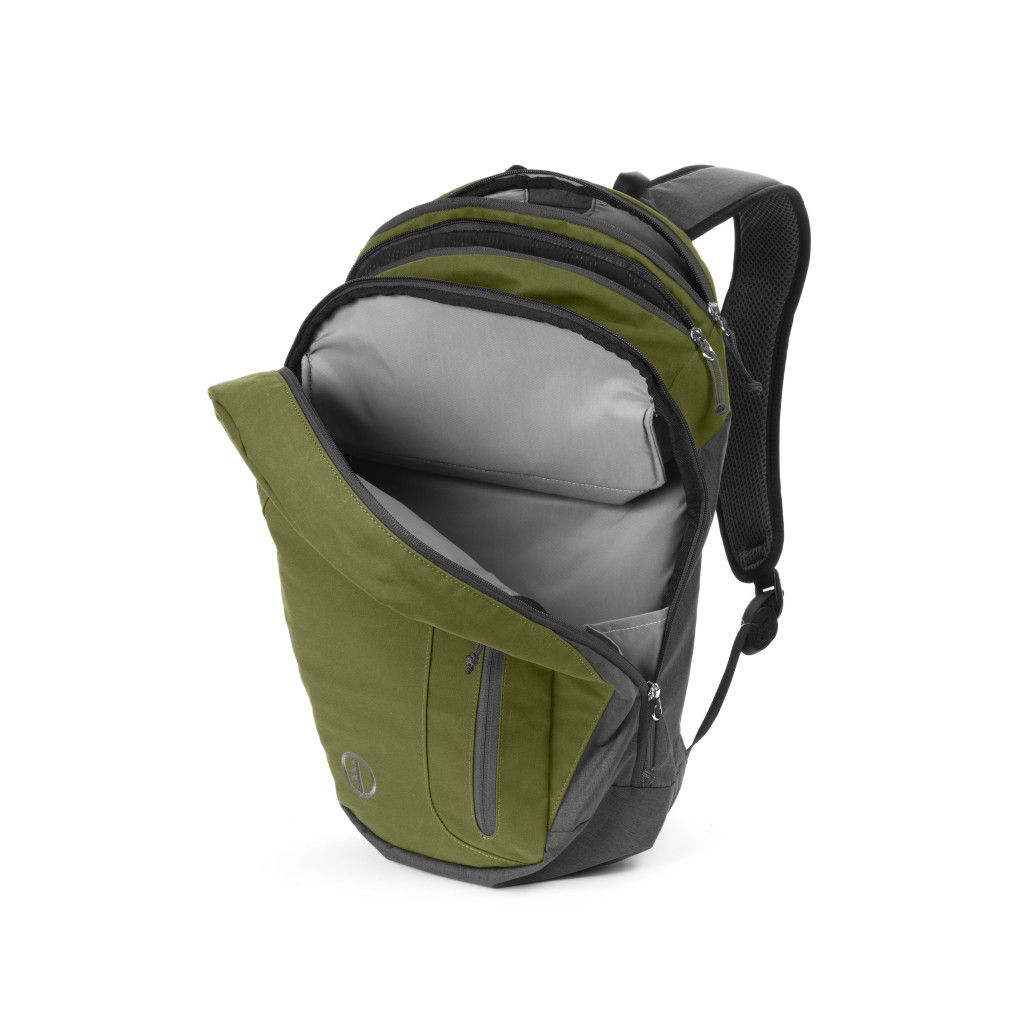 I appreciate the chest strap for walking or biking.
I am super impressed with the design of the pack, the heavy-duty material looks brand new after months of use. It is my go-to pack when I am bringing my camera/laptop/etc for travel or a day of meetings.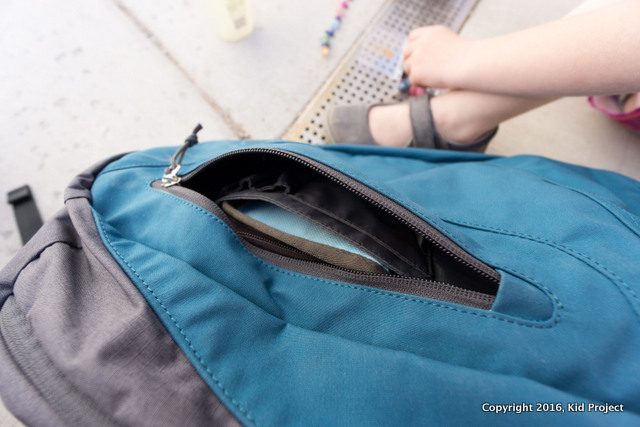 Desired Improvements:
I really wish there was a mesh sleeve along the side for a water bottle. In Utah or Colorado, where we spend the bulk of our time, it is really dry and I almost always have a water bottle with me.
The torso length is also a bit long for me and the bag shifts on my back with every step – I think this is a personal fit problem, but alas it limits my use regarding hiking or prolonged walking.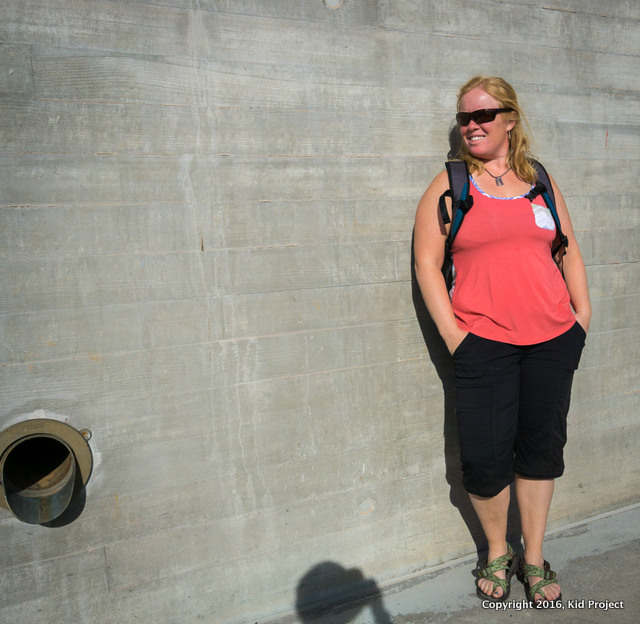 Significant Stats:
External Dimensions – 27 x 48.5 x 16.5 cm (10.5 x 19 x 6.5 in)
Internal Dimensions – 26 x 46 x 14 cm (10 x 18 x 5.5 in)
Weight – 0.6 kg (1.3 lbs)
2x PU coating
Optimized lightweight foams
YKK® zippers
Waxed canvas and ripstop fabrics
Absolutely NO PVC
The Bottom Line:
A well designed and well made pack, that will be the perfect fit for those looking to carry their mirror-less system or DSLR and a laptop.
This sample received for the purpose of review. These are our honest opinions.