School has been in session for how many weeks now? Five? That must be why I feel like I can finally take a deep breath. The end of summer, school shopping, diving into a new schedule, new sports, new teachers… all of it sweeps in every year and creates havoc in our home.
For a little bit anyways.
Then I remember to simplify, breath, and rest. And a sense of normalcy returns. However, every autumn, as the quaking aspens begin to change gold and the oak leaves turn fire-red, I am burdened by the need to get our family away from this crazy schedule if even for one or two nights.
If you are too busy to enjoy quality time with your family, then you need to re-evaluate your priorities. – Dave Willis
Every Family Should Prioritize A Fall Break
Summertime is one of my favorite seasons, simply because we get so much time together as a family. Even as a homeschooling family, our lives become exponentially busier every fall. I mourn the loss of long evenings hanging in the yard, weekdays at the pool, and lazy mornings.
I was at a parenting conference last year and something the speaker mentioned stuck with me. An audience member had asked for one piece of advice regarding teens. The speaker then shares this one observation: in all the counselling he had done, teens who had "wandered off the path and into trouble" all had one thing in common… parents (specifically fathers) that were work-a-holics or hobby-a-holics and hence absent from much of daily life.
They had lost their connection with their child. And while there are a ton of ways to connect with your children, none of them can be done without investing first in time.
We have to fight to remain connected to our kids. Living under the same roof isn't enough.
What does your family like to do together?
Quality time can mean different things to different people. For us, we like to adventure together – this may be an afternoon playing in the first snow of the year or a hike up a nearby peak. It might be camping in southern Utah or spending a night at our favorite nearby resort.
But we take time to play together, explore, rest and check in with how everyone is feeling.
You define what is important to you by what you dedicate your time too. – unknown
A Fall Family Escape to the Homestead Resort in Midway, UT
This year we took our family up to the Homestead Resort. It worked perfectly, because this was also the weekend of my husband's first 100 mile footrace, the Wasatch Front 100. The grandparents, myself and the kids enjoyed a romp in the pool and a relaxing dinner while my husband ran his legs to death. 🙂
The Homestead Resort was then ten minutes from the finish-line, so we had the comfort of beds, showers, restaurants, and glorious pools and hot tubs after the race.
Midway, UT is located twenty minutes south of Park City and is a Swedish haven nestled in the lap of the Wasatch Mountains. When leaves start to change, Midway is THE place I stick on our family bucket list in order to see the fall colors. And the Homestead Resort, has become one of our favorite places to escape for a quick weekend away from the hustle and bustle of life.
The Homestead Resort is also spectacular in the fall. While you don't have to even leave the grounds for a glorious display of fall foliage, the resort is also close to Deer Creek Reservoir (fishing), Wasatch Mountain Park (hiking), and Guardsman Pass – key areas for witnessing the golden groves of aspens.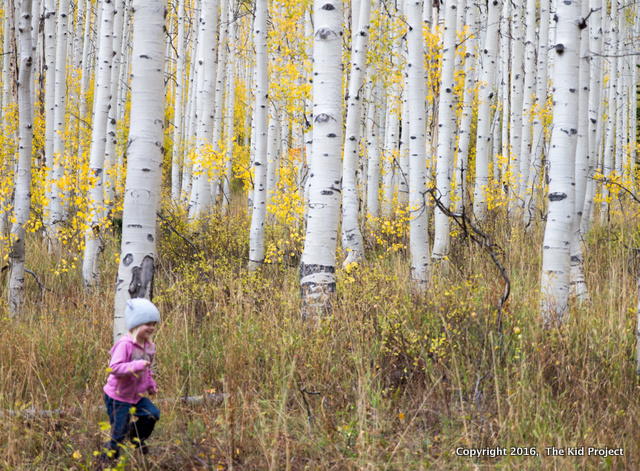 Our kids absolutely love the pools (both indoors and out) and if you are up for unique adventure, book a time to swim the Homestead Crater – an underground cavern filled with warm spring water.
Don't let "life" run you. Choose instead to run it. Decide now to make time for your family this fall. Cross out those dates on the calendar, make those reservations, carve out that time.
I know for us, we are already planning another get-a-way to southern Utah in October! How about you?
See you out there!
We'd like to thank the Homestead Resort for sponsoring this post. Visit www.homesteadresort.com for more info or to make reservations. Come enjoy the Fall Family Festival on October 1, 2016.