Hi friends!
I have big news! Do you have children that you are currently or hoping in the future to teach to ski? Are you a family that is trying to figure out how to be outdoors in the winter? If so, then this is for you.
Online Family Ski School
Kristen Lummis, from Brave Ski Mom, Susan Strayer, from Mountain Mom and Tots, and myself have designed an online course for parents that are teaching their kids to ski. The Online Family Ski School includes 9 self-paced lessons, starting with the clothing and gear you need, and ending with actual on snow instruction for teaching the basics of skiing to your child ages 2-10 years old.
Click here for more information on the course: Online Family Ski School
Who is this course for?
Our goal is to provide everything you need to get you from your living room to the slopes. This course is not designed to replace professional instruction, but instead is intended as an instruction manual for parents from parents.
Whether you plan on teaching your kids yourself, or plan on doing a combination of family ski days and ski school, this course is packed with tips from cold weather clothing to teaching your child to stop and turn on their skis.
Between the three of us, we have over 35 year combined experience skiing with and teaching our own kids to ski. We hope to share with you both our victories and the pitfalls in our own journeys. Our goal is to raising life long skiers.
This year we are launching a beta course and as a thank you for helping us iron out the wrinkles in the course before the official launch next year, we are offering the course at half price. Click on the image below and/or enter your email to receive the limited time 50% off coupon code. You should receive a verification email in your inbox!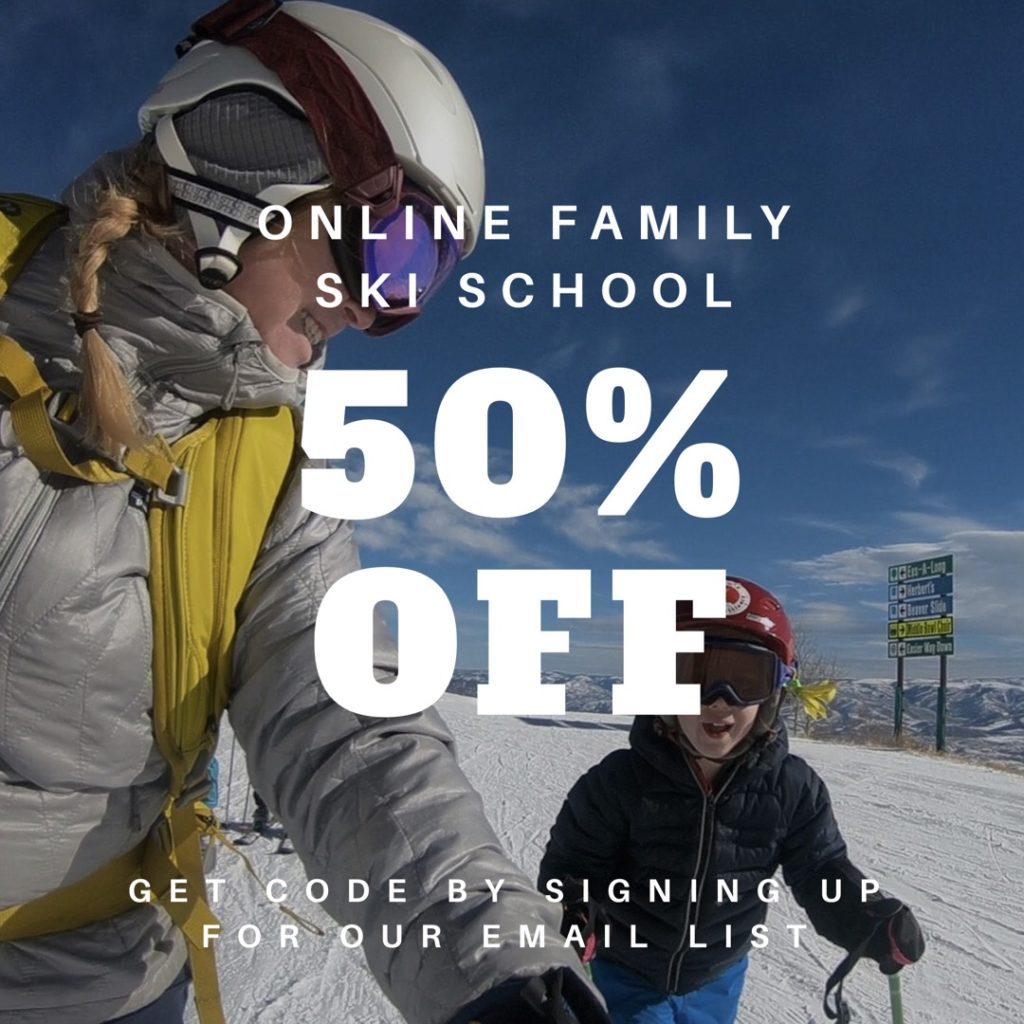 Thanks so much for your interested friends! See you on the slopes!