Friends, if you have a child that wants to learn to ski or snowboard, January is the month to do it. All across the nation, resorts are offering amazing deals for Learn to Ski and Snowboard Month. While I believe you can teach your child to ski yourself if you have years of ski experience, I also believe it is important to offset your family ski time with professional instruction.
Ski and snowboard lessons are offered at ski resorts during the entire season but the best beginner deals are in January. Many of these lessons include lift ticket, rental gear and 3-4 hours of instruction, but it will vary from resort to resort.
Due to a high Kid Project readership in the Rocky Mountain Region, I will focus most my information there but you will find a full list of deals across North America here: Learn to Ski and Snowboard Deals
Utah
Deer Valley is hosting a first-timers day on Saturday, January 27, 2018 from 12:45 to 4 p.m. Cost is $49 and includes a lift ticket, ski rental equipment, and ski lesson.  (Participants must be 13 years of age or older and the program is for first time local skiers only.)
Eagle Point was voted #1 beginner ski resort in Utah by Liftopia.com and they offer a $49 lesson package to any new skiers/rider. The offer starts January 3rd and is not valid January 13th-15th.
Powder Mountain's package includes a lift ticket, 2-hour group lesson and equipment rental for $49. Contact snowsports@powdermountain.com for reservations and mention the Learn to Ski And Snowboard month deal to redeem. Minimum age is 13. The offer is not valid January 1-6 & January 13-16, 2017.
Snowbasin's $49 Lift, Lesson & Rental Package is for first-time local skiers/snowboarders on January 27, 2018. Reservations must be made prior to January 25, 2018, by calling Snowbasin Resort at 801-620-1015 referring to "Ski Utah Learn to Ski/Snowboard Package." Participants must be 13 years or older.
Solitude also is hosting lessons start daily beginning Sunday, January 7 through Friday January 12th from 1 pm to 3:30 pm. This program is for first-time local skiers and snowboarders only. Minimum age is 7 years old. The package includes a first-time lesson, lift ticket and rentals for $49 per participant. Reservations must be made in advance by calling 801.536.5730 and referring to the program title listed above.
Sundance is offering a full day lift ticket, full day rental (basic rental package), and a 2.5-hour morning lesson from 10 a.m. to 12:30 p.m. on Tuesday mornings in January (9, 15, 23, 30). Cost is $49 and the minimum age is 8.
A full list of Ski Utah resorts and more details regarding the packages they offer is located on the Ski Utah website.
Colorado
Arapahoe Basin is celebrating its 70th year with a season-long  beginner package includes a half-day lesson, a full-day all-mountain lift ticket and a sport rental package (including helmet) for $125.
Crested Butte Mountain Resort is offering 50% off ski and snowboard rental equipment (beginner adults) through the CBMR Rental & Demo Shop when you reserve an Adult Beginner Ski Adventure Lesson. Advance reservation is required.
Steamboat's Learn to Ski/Ride Package includes two days of lessons, rentals and lift tickets for $250 from Opening Day-Dec.16, 2017 and January 6-31, 2018. Learn to Ski/Ride is available for adults and children ages 1st grade and older.
Sunlight's Learn to Shine" program includes three days of 2-hour lessons, equipment rental and lift tickets, plus, a free 5-Day ski pass once lessons have been completed. The three 2 hour lessons can be taken on the dates of your choice. Cost is $395.
Online Family Ski School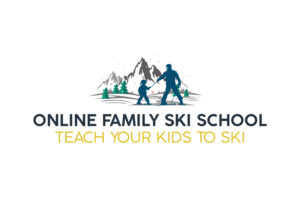 When it is time to start our kids skiing, the first thing many of us parent focus on is the beginner ski school lesson. And indeed, those ski school lessons are golden. But even if you plan on having someone else instruct your child, you will be skiing with them a lot throughout the season. Let us help you negotiate the tricky ground to teaching a child to ski.

Myself, Kristen Lummis from Brave Ski Mom and Susan Strayer from Mountain Mom and Tots, are designing an online ski school. We officially launch next season, but we are offering the course for half-price this season in return for feed back on the course content and format. For more information, click here: Online Family Ski School