Oh Edgie Wedgie
 The name reminds me of pre-pubecent torture.  But none-the-less, one of the most used toddler ski aids is named this. It is simply a rubber tube with clips on each end that keep your child's ski tips together. The reason? To aid teaching them to wedge or for the really young ones who aren't strong enough to keep the skis together, it does it for them.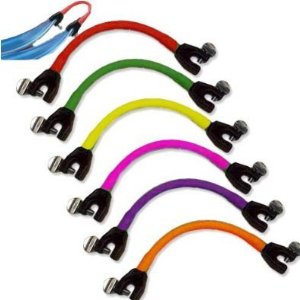 Just like the child ski harnesses, the Edgies [ as I shall call then for short] are just as controversial amongst parents.  I've been on the slope before and had a mom say, "Oh well, I'd certainly NEVER put one on my kids skis…" as she cast a critical glance down at my son.
Others swear by them. And at this point, I might be one of the others because they have been nothing but wonderful for our three year old. Now our boy isn't lacking in the strength department [ in fact he broke his first Edgie Wedgie
accidentally tripping over his edges, so maybe the quality of product could be better] but his attention to detail and overall ability to stay focused? Minimal. He'd get so distracted watching the tram dock one run over or another kid learning, that he'd forget about his skis altogether.
When we attempted to teach him the wedge, his whole ski went wide- not just the heels.  Resulting in some serious splits and a little boy yelling, "I just can't do it!" So we re-attached the Edgie and this time when we told him "wide feet" it kept his tips together. And voila – perfect wedge.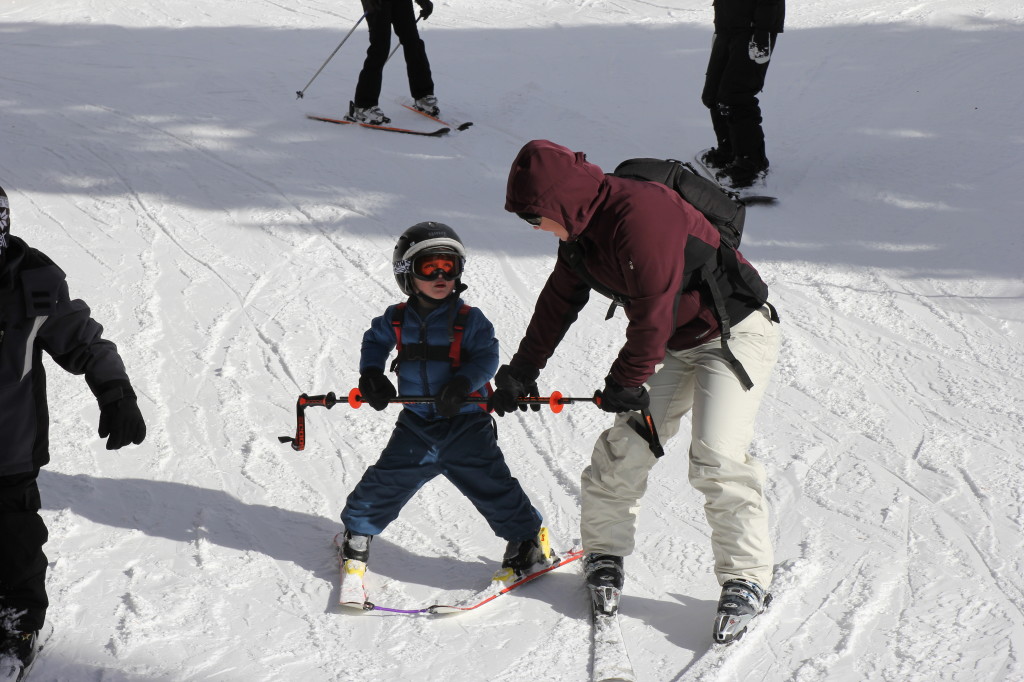 Now, when do we take them off? Well, I don't know. But when our older daughter caught the feel of the wedge, we quickly took it off, simply cause she didn't need it anymore. So I am sure our son's will be coming off quick.
Negatives? Other than our son easily breaking his first one…they make transitions difficult.  By that I mean walking up to the lift, shuffling the skis, getting up off the ground, side stepping, herringbone uphill – all pretty much impossible for the little guy or gal. Meaning more work for mom and dad. But that is all the more reason to take it off as soon as they are able.
For more commentary on the subject visit here.