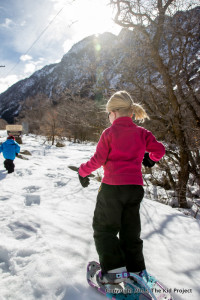 We've gotten a fair chance at testing out the Strom snowshoes through the last month or so…but this last week they were put through the ringer. Along with a few adventurous moms, we took our twelve kids on an introductory snowshoe / winter hike in the beautiful Wasatch Range.
It was every gear tester's dream. We had ten kids that were old enough to snowshoe and only four pairs of shoes. We did a "round robin", letting the kids take turns with the shoes and also chose a packed trail so others could hike in their boots. Below I listed out my top tips for planning your own kid snowshoeing trip.
But first I want to share about the Tubbs Storm Snowshoes.
Specs:
Tapered frame shape
The new QuickLock™ binding
Recreation Crampon on both the toe and heel
The Fixed Toe Cord pivot system is efficient for flat and rolling terrain with packed snow conditions, and it keeps the snowshoe close to the foot for maximum responsiveness.
Recommended shoe size: Jr. 11 – Men's 6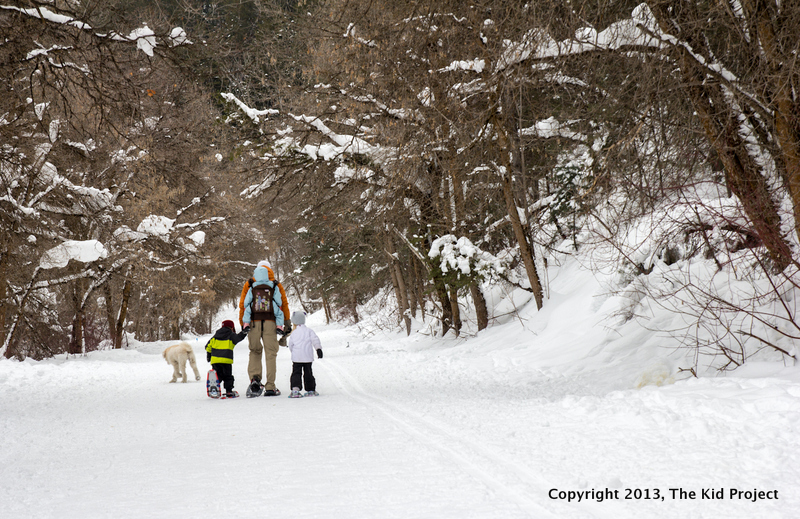 SIZE CHART
Model
Storm
19
Dimensions
7″ x 19″
Weight/Pair
2.0 lbs
Optimal Load
40-90 lbs
Surface Area
119 in2
 Yays!
Narrow frame allows the kids to walk "normally" and the tapered frame helps them to not step on their own feet
Durable construction
Not to heavy, though if you want even lighter snowshoes go for the Flex series.
LOVE the toe AND heel crampon. This is especially important in going down hill.The kids can plant their heel and the shoe is stable.
These shoes fit kids ages 3 – 9, and "floated" on top of the snow well for a variety of weights!
Fun colors
Nays
The binding. While the heel strap didn't loosen or slip it became increasingly difficult to tighten as the strap became wet (it was a pretty warm day). We were moving them between kids frequently. Also, while the locking buckle system is easy to get out of, the "toe strap" could be longer. We had a hard time tightening them down over the bulky kid's snow boots. Good news? This is something they remedied in the 2013 Kid's Flex Jr. coming out this fall.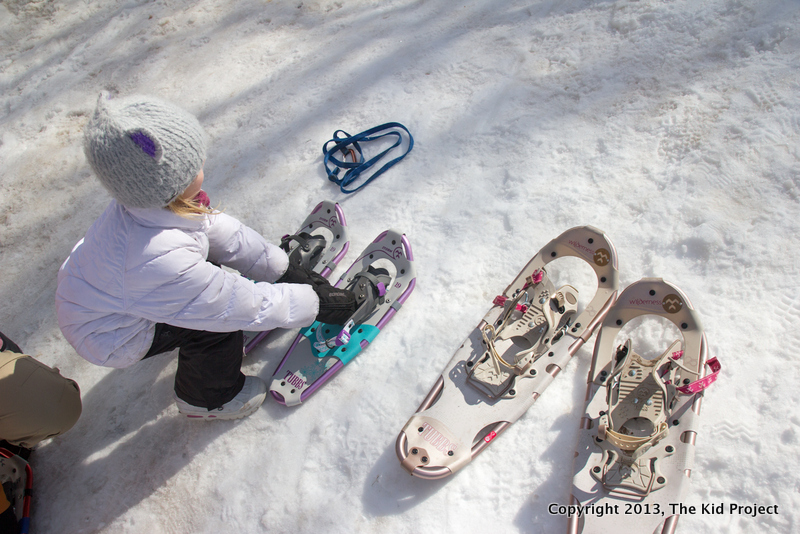 Tips for taking your kids snowshoeing!
Don't go for epic. Pick a moderate trail (like you would for hiking) and cut their usual trail distance in half…at least.
Choose a trail that is sort of packed down, but has powdery options off on the side. When the kids start to get tired, a packed trail will lessen their energy expenditure.
Pack trail snacks, kids burn through their energy stores quicker than us!
Pick a more technical or water proof pair of hiking boots over bulky snow boots.
Have them wear wool socks. Even though the shoes/boots might be waterproof, you never know when they might get snow down their boots. We had one kid get the snowshoe stuck, fall over, and her boot came entirely off. Hilarious! But alas, the foot was covered in snow.
Go with friends. Nothing makes the outdoors more fun than doing it with your friends!
Spring is here but now is a great time to go snowshoeing. You don't need a lot of clothing, just remember the sunscreen!
Games and activities such as finding animal tracks help keep the kids motivated to move down the trail.
There is nothing wrong with some snow angels and snow play along the way!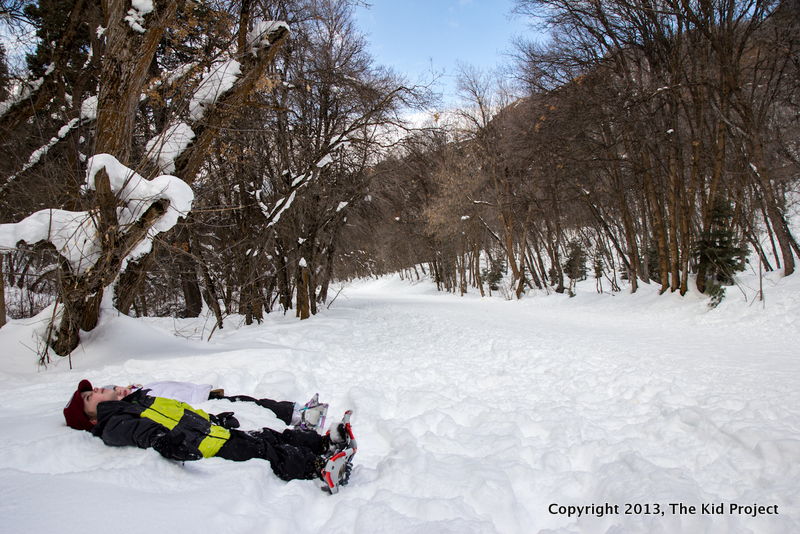 (We'd like to thank Tubbs for providing these products for review. As always, our opinions are our real and honest perspectives.)