Not all outdoor sports require a ton of skill and gear in order to get out and do them! And that is what keeps us from pursuing certain activities as parents, isn't it? Cost. Time. Cost. Danger. Cost. But certain outdoor sports are not only easy to get "into" but flow with their natural inclinations. Below is MY list and my favorite things to do outdoors with kids, along with any necessary gear or tips for success.
1. Bouldering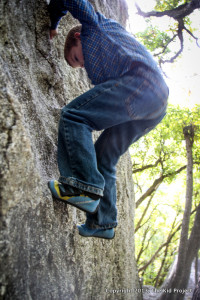 Rock Climbing as a sport can certainly be intimidating for newbies. Add kids into the mix and many experienced climbers don't know how to proceed either! The danger factor, necessary equipment (that can be quite expensive), and in-depth training and knowledge alone make it overwhelming.
But bouldering is rock climbing's nearest and much simpler sibling. And it is gaining popularity in the outdoor community. There are many reasons for this: less needed gear, easy participation, and fun spectating elements. In fact, the NY Times reports, "bouldering has become so popular that it is on the short list of sports being considered for the 2020 Olympics."
All of these reasons are why it is the perfect sport for kids. Even toddlers, when placed next to a rock, immediately turn to [trying] to climb it! Climbing is instinctive for kids, increases body awareness, coordination, and strength. And is fun!
What you need:
Climbing Shoes
Crash Pad (Optional)
Chalk bag/chalk
A rock 🙂
2. Mountain Biking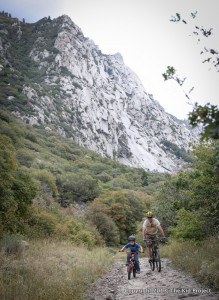 I've wondered if worldwide there is the same obsession with biking as we see in America. High income or low, no matter the race or ethnic background, people love bikes. As soon as our kids master walking, most of us are out buying the first tricycle or balance bike. And I was nearly as excited when each of my kids took off for the first time balancing on two wheels as I was when they learned to crawl.
So why stop the excitement when the training wheels are taken off? While moving from pavement to dirt can be tricky at first (for the kid) it only takes a little practice before they are cruising down trails, around rocks, and over logs.
What you need:
Bike
Closed toe shoes
Long pants
Helmet
A trail 🙂
3. Hiking
Hiking has to be the world's easiest sport in which to bring your kids. Nowadays it doesn't even require that they walk! There are a number of kid carriers designed just for the occasion! When I polled a group of outdoor experts and writers on the easiest outdoor sports for kids, the overwhelming response was hiking. There is something so simple about walking among nature. Find a generally flat or short trail to a lake, water fall, or mountain top. Let them bring toys along and play tractors in the mud while you eat lunch. Hiking is versatile and easily accessible for most people.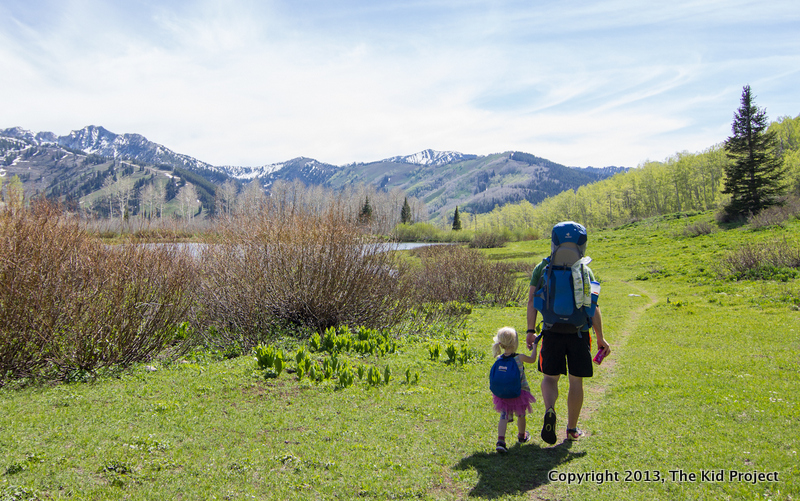 If your kids are lacking the "hiking motivation," Val Joiner from Val In Real Life says, "Geo-cashing is a great add-on to hiking, and can even get them motivated if they're being sluggish."
What you need:
Sneakers or Hiking shoes
Backpack for water, snacks, layers, sunscreen
Trail and map
4. Snowshoeing
Snowshoeing is hiking's winter twin. And I learned last winter that kid's love getting out on snowshoes.
It is just like hiking, mom. Only with claws on our feet! They said.
While it does require slightly more gear than hiking, it is just as easy to pursue. During large winter storms, all you need is to step outside your door! For more tips on making a successful kid's snowshoeing trip visit: Kid's Tubbs Snowshoes and Planning Tips
What you need:
5. Stand Up Paddleboarding
This last summer we were introduced to Stand Up Paddleboarding [a.k.a. SUP] for the first time. We are fans for life now! SUP requires very little skill and works on core strength, balance and body awareness. But it is also the perfect way to take your summer fun to the next level. For more specific tips on taking kids out on the water visit: The New Kid Friendly Cool-Off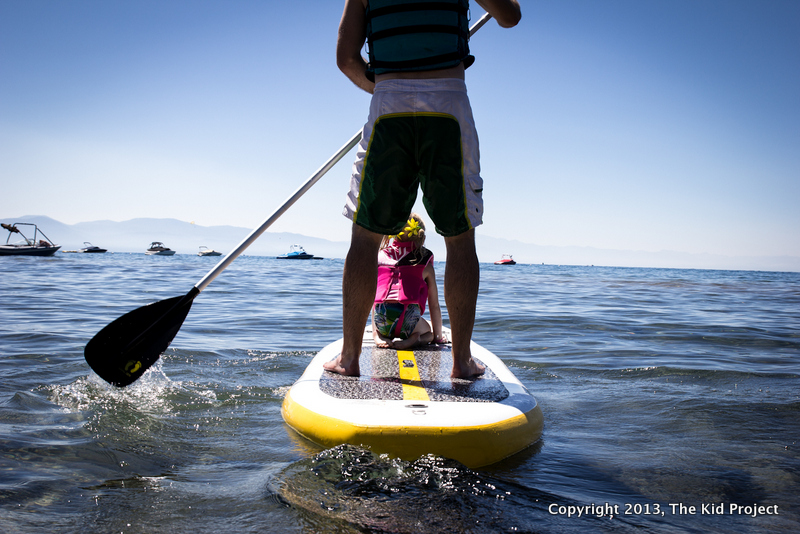 What you need:
Paddleboard
Lifejackets
Paddle
Body of water
Saving Money
Most parents, unless overly motivated, shy away from outdoor sports simply because the gear costs a lot. Multiply that by 2-3 kids and the cost can become astronomical. We've had a lot of success finding gear at reasonable prices online. One favorite is The Clymb, a site which can get you up to 70% off retail prices. Check it out at TheClymb.com