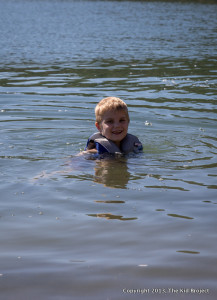 I cannot say this was my first time on a Stand Up Paddle board (SUP)…. but it was a first for my family. See I grew up windsurfing every weekend and windy day for most my youth and on non-windy days we just took the board out with a paddle. We didn't have a name for it. Until now…
Well, my oldest daughter wants nothing more than to be a surfer. But seeing as we live in a land-locked state we had to do the next best thing – SUP!
Stand Up Paddling is super family friendly, and perhaps our new favorite addition to any time spent at a lake. Here is what we noticed:
Tips for SUP with Kids
Scout out local lakes/rivers/beaches before just appearing there with a board. Make sure you are comfortable with the beach access, distance from car, and general crowd. Generally: know as much as you can before you go.
Along with this, know the rules of the lake you are on, no-wake-zones, and general policies.
If you are worried about boat traffic, go to a lake that prohibits motorized boats.
Make sure all kids, have a coastguard approved life jacket. If you rent the board, often times the shops with give/rent life jackets as well.
Stay near the shore until you are comfortable with the board and/or your kid is able to swim back to the board if they fall off.
Bring good beach shoes if the area is rocky. KEEN sandals, Chaco, and Tevas came in handle for the beach players.
Take the board out by yourself first. Get the hang of balance and paddling before adding a kid on front.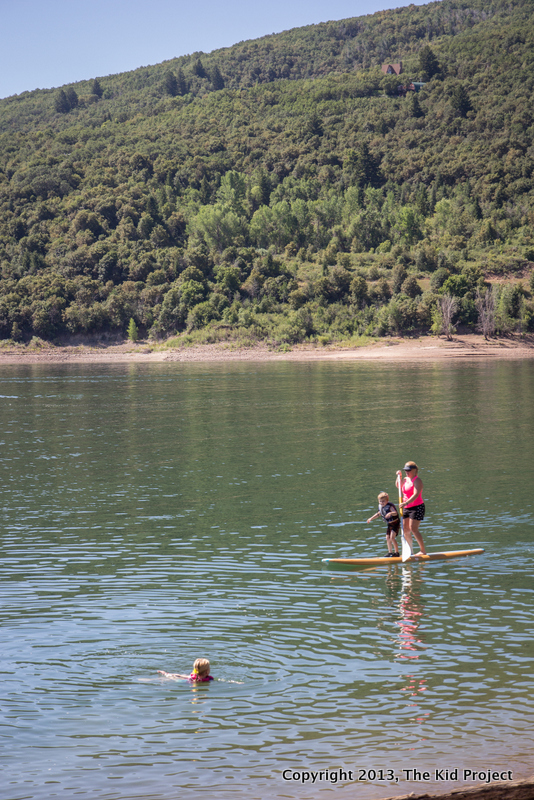 Start on your knees (and stay there if needed) if you are having trouble balancing. Same for your kids.
If the board has a rough or grippy surface, rashguards might be nice for the kids if they are repeatedly falling off and climbing back on.
Play games on the board. One of our favorites is "chicken" (the toddler version) which involves all the kids standing on the board and the adult rocking it until they fall off. Last man standing wins. Just be careful of the little ones, we had a board flip and one get momentarily stuck underneath.