The more miles our kids hike, the greater the need for good shoes.
We've found the actual type of shoe depends largely on our kid's preference. Our boy loves trail runners and doesn't seem to notice if his feet get wet. But our daughter is more, shall we say timid? She likes her feet dry and protected. And so we have given the Vasque Breeze 2.0 a good run so far this summer and she LOVES them.
So far they have hiked over 50 miles in the last few months on her little feet. They have hiked up rugged peaks with scrambling sections. They have been the primary shoe for a 4-day backpacking trip in the Sawatch Range of Colorado. They have been worn in the hot sun and on very rainy hikes, crossing creeks, in snow fields, and stomping through puddles. We've never had a blister or even a sore spot. And they still look brand new. Here are the details:
Tested in: Dirt and rock trails, Class 3 scrambling, Rain
Cost: $79.99
Best Use: Rugged hiking where foot protection and ankle support are of higher priority.
Our Suggested Foot Type: Narrow, low volume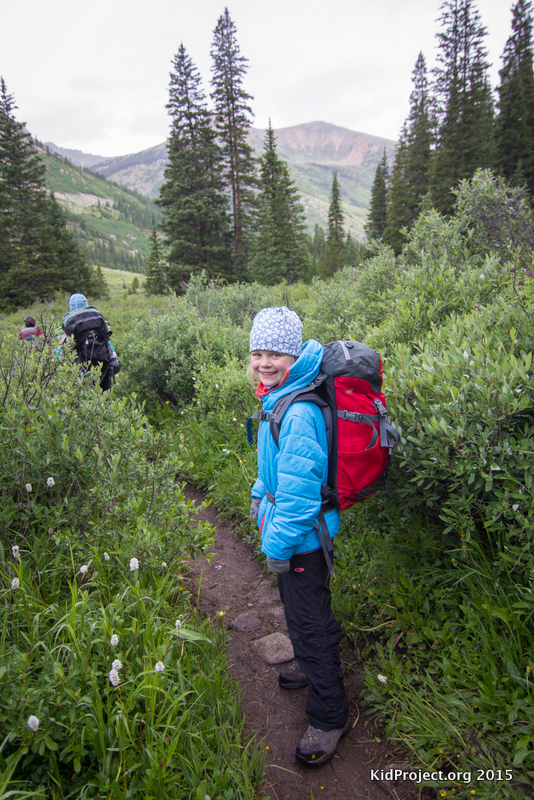 Selling Points: 
These boots are built tough with Suede Uppers, a rubber toe and heel cap, and an amazing waterproofing system. After months of use, they look no different than when they came out of the box…. though certainly dirtier.
They are comfortable and supportive through the ankles. As my daughter says, "They feel like I am hiking on marshmellows. 🙂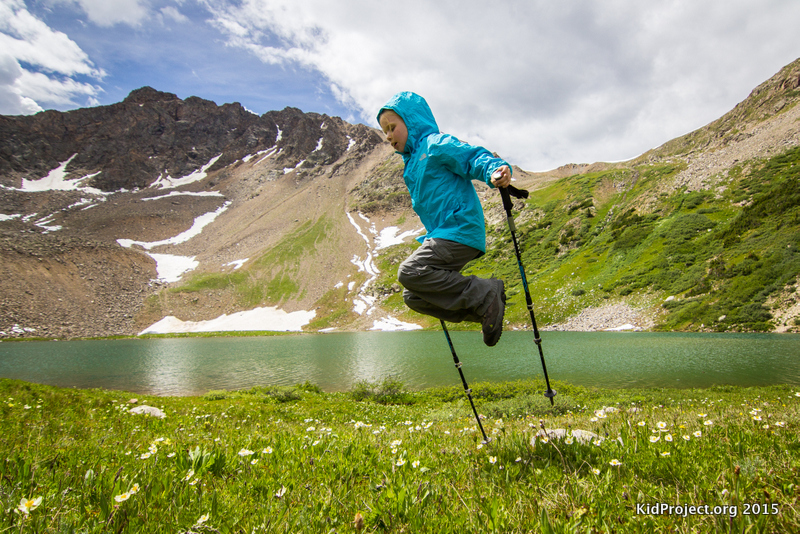 These hiking boots have great traction on dirt or rock!
Significant Stats: 
WEIGHT : 1 lb. 10 oz. (724g)
LAST : Vasque Kid
UPPER : 1.6mm Waterproof Suede Leather, Air Mesh
FOOTBED : Contoured EVA
MIDSOLE : Rubber Core
OUTSOLE : Kids Contact

Desired Improvements:
No urgent improvements at this time. Though any time I can, I will put in a plug for hiking boots to be made lighter weight. 🙂
The Bottom Line:
 This is the best rugged hiking boot for kids that we've tried to date! I would highly suggest this boot for a kid wanting or needing a shoe that increases support and protection of the foot, and is waterproof. This boot will last through many kids, I have no doubt.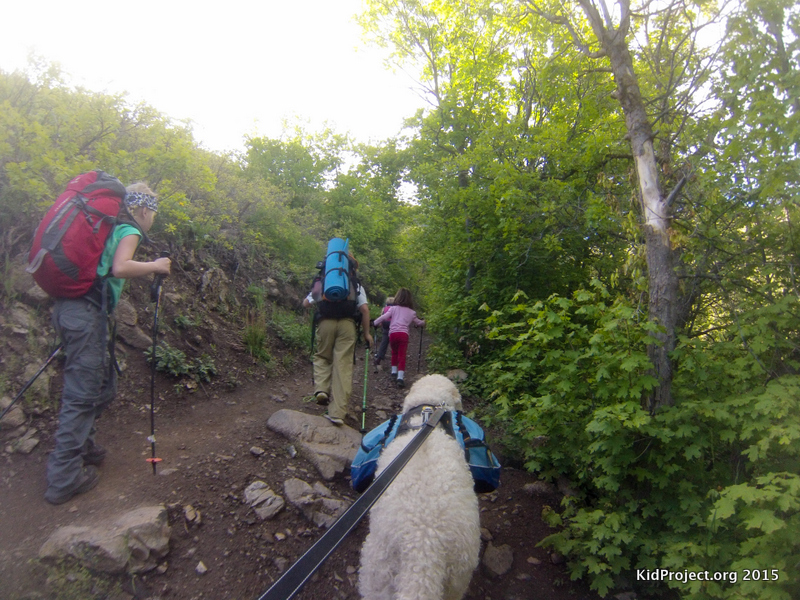 This sample received from Vasque for the purpose of review. As always these are our honest opinions.