I was thinking back a few years… to a time when my largest battle was trying to keep sunglasses on my infants and toddlers. We tried everything, the bungy strap, the velcro strap. In the end we had the best luck with the Julbo Looping 3.
Next we moved onto the cheap $5-$10 sunglasses found at more stores. I figured they lost them so often, I wasn't spending much money on them.
However, after a few years and many broken pairs of sunglasses, the kids actually needing a high quality sunglass. Sure, I still need to be diligent about making sure they are put away in the correct place (cause my kids will still lose them…) but aside from that, my kids actually want sunglasses for mountain biking, hiking, and snow sports (especially in the spring).
Not knowing the first thing about what most lenses provide in terms of protection, I turn to the brands I've grown to trust:
Tested in: Hiking, lake days, trail running, camping, mountain biking
Cost: $40.00 MSPR
Availability: Most major retailers
Best Use: Suggested for Kids 8-12 yrs old; All season eye protection for any adventure
Selling Points:
The Julbo Rookie sunglasses are designed for adventurous kids ages 8-12. We tested them on all our kids, making them share them (ages 6, 8, and 10.) They worked well for everyone, stayed in place, and are stylish enough to meet the criteria of my oldest daughter.  For those of you with a daughter entering the tween stage, you know what I mean. 🙂
The Cat. 3 lens in suitable for all types of activities, meaning they are great for riding bikes and hiking (majority of use) but I can also trust them to be what we need for spring skiing, summiting high alpine peaks, and the occasional backcountry ski tour in the spring. If I am purchasing an expensive sunglass for my child, I expect it to do everything flawlessly.
I like the thick side frame that blocks sun and glare from coming in the side of the glasses.
Desired Improvements:
None at this time.
Significant Stats:
Cat. 3 lens, with a flash coating colored, is suitable for all types of activity.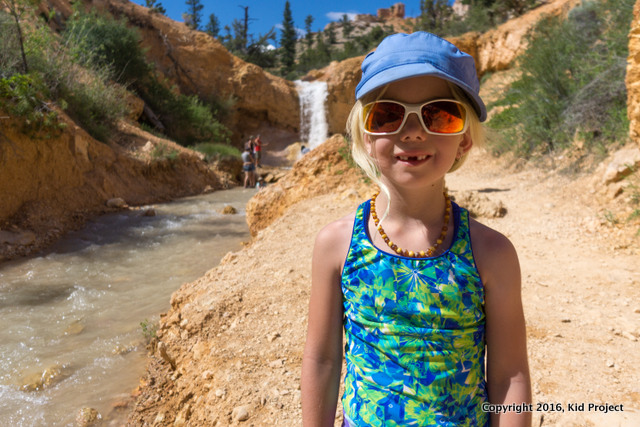 The Bottom Line:
A fantastic pair of sunglasses for adventure kids needing high levels of eye protection for hiking, camping, paddling, snow sports, biking, etc. The cost will be a limiting factor, but if you have a need for higher functioning sunglasses and have a more responsible child (ie. won't lose them), then we'd highly recommend these sunglasses.