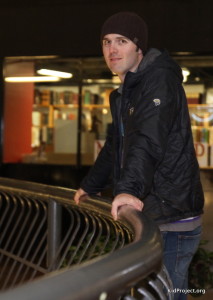 Thanks for joining us for part 1 in our series called A "Made for Adventure" Marriage. 
Many, many people reach the end of their parenting years and realize one morning, sitting at the table that they don't know the person across from them anymore. There is no love or passion. That thought terrifies me.
I don't want to make it through life – building a career and personal kingdom, raising kids, to reach the end and have lost what really mattered along the way.
And on this earth, the thing that matters the most to me is my wife.
More than my kids. More than my job. More than anything else except God himself.
I lead my family. I fail frequently, but one area that I've striven to do well is this: Loving and knowing my wife. For 5 years since we've had kids, we have had a WEEKLY date night. That's when the two of us climb, talk and remember that we are US before we are us and the kids. We invest (that's right, I said invest) a lot of money into our date nights. We could have had a second car for the last 5 years (we sold it to save money) if we didn't have date nights.
She is my best friend, partner, lover and girl I want to run away with. We joke about buying plane tickets and running away from everything together. Sometimes it's not that much of a joke.
Proverbs says:
Rejoice in the wife of your youth,
a lovely deer, a graceful doe.
Let her breasts fill you at all times with delight;
be intoxicated always in her love.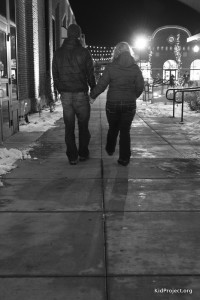 I love to quote this to my wife – especially the third line…. However, the fourth is the one I want to point out. Be 'always drunk' in her love.
Some people might think that these things 'just happen' or that we're 'just lucky'. While I don't deserve my wife in the slightest, we have worked hard to make this happen. I am more in love with my wife today — more excited about her — than I was on my wedding day. And that would not have happened if we did not work on it. It won't be the case in the future if I don't continue to work on it. I am drunk in my wife's love. I am blessed beyond expression. Forget a hot secretary, I would rather run off with my wife. How does this happen?
So, what can we do?
Spend time together
Resolve to have shared hobbies – figure out how to do everything you enjoy together!
Seek God together
Have sex (if you're married)
Reject cultural influences that tell you that 'life would be better if'. I don't care what topic they're about — they're full of crap and dissatisfaction with life will always spread to your spouse.
Watch movies and listen to music that makes you a sappy lovesick teenager — and then focus those emotions on your spouse. I'm thinking 'The Notebook', or 'Braveheart'. When you're going to bed imagine what you'd do to fight for your spouse. I know of one man I respect who listens to country music for this reason.
Fight along side your spouse for things they're battling in life. (I'll write a whole article on this later)
Don't focus on the things that drive you crazy about your spouse — ignore them, or better yet: figure out how to enjoy them.