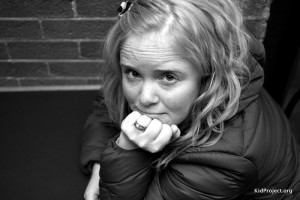 Welcome! We are glad you decided to join us for part 2 of A "Made for Adventure" Marriage. We are teaming up with our friends over at Bring the Kids to share all about marriage from two different perspectives. So check them out! Yesterday Chris talked about what to do when the passion begins to dim. And today, well…I tell the story from my side of the equation.
I was sitting on a comfortable cushioned pew. In a not so comfortable dress, watching two dear friends "walk down the aisle." I saw the doting-soon-to-be-husband and the teary eyed bride. Tears of my own shot to my eyes. Not tears of joy though. All I could think was, "They have no idea…this is as good as it gets." We'd been married two years and I was hurting. I was disenchanted. Discouraged. Critical. Ugh. It makes me sigh out loud just typing it.
Honestly, I don't remember clearly all the circumstances that had brought me to that moment. Perhaps it was a lot of things. Getting pregnant 8 months into marriage, financial stress, dreams beginning to dim. But I was already becoming that bitter old wife and I was only 26 years old!
During the next few years Chris and I decided to be a little more purposeful in our marriage. Until then we were merely surviving. Maintaining the bare minimum in terms of pursuing one another. We'd have date nights "once in awhile." And then stare at each other from across the table with nothing to say. It isn't that we didn't still love each other. We just weren't excited about eachother  – or probably about much else either. And then one day climbing saved our lives. [OK, not really, I believe only God can do that.] But still, I looked at Chris and asked if he'd start climbing with me again. All the sudden we had a common hobby, healthy activity, and stress reliever all wrapped up in one.
But it didn't stop there. Chris made a decision to financially invest in our marriage. Most of us invest in many things – our kids educations, our savings account, the stock market, our houses, our outdoor gear. How many of us invest financially in our marriages? Well, here is how it looks for us: the one thing that kept us from going on dates was money! Money for babysitters. Money for food. Money. So we budget for it. Me make it happen. Because we believe it is one of the MOST important investments we will make in our lives.
EVERY week we have a date night. We go climbing, we grab a burger [or other yummy edibles] and we talk about life. We live life. We get back to enjoying each other – something that can be a little more difficult when you are barely making eye contact over the tears of a baby, the questions of your three year old and the hyper giggling of your oldest daughter. Poopy diapers, spit up, and laundry have a way of dulling the romance…
What I want to ask you is, how can you move your marriage from surviving to thriving? Do you even believe it is possible to have a relationship that grows in its depth and enjoyment every year? I do believe it can happen. I think God designed it happen. But a lot gets in the way. And even more, once you have kids.
So get out with your spouse! Not just on Valentine's Day and for anniversaries. Do what it takes to really know him/her. Have you ever read the Inheritance Series by Christopher Paolini? In it, the elves introduce the concept of a "true name." That name being the essence of the person, who they are in the deep recesses of their soul. One day Chris said, "I've been thinking for awhile now about what your true name would be… it is my goal to find your true name in this lifetime." And that little part of me that desperately wants to be seen, is sparked. You can do that for your spouse.
Maybe you are disenchanted, tired and hopeless. But there is hope. I've seen my own marriage walk to the edge of disaster and back again. Pray for help. Pray for wisdom. And for the sight to truly see your spouse.