Hi friends! it is that time of the year again: time to register for the 365 Mile Challenge!
This amazing movement and group of people is beyond a doubt the most encouraging thing in my Facebook feed and you all know our year was filled with turmoil as a country. The community built around the commitment to get a mile of self-propelled activity in every day is one worth joining.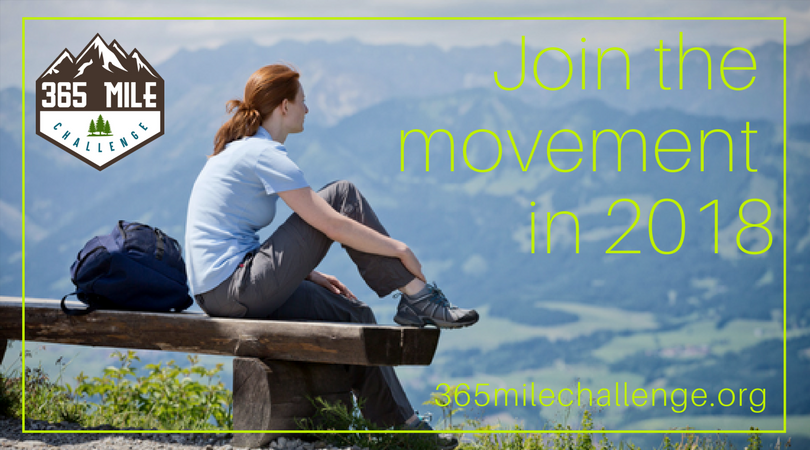 Here is more on the challenge:
The 365 Mile Challenge is a way to encourage us to complete 1 self-propelled mile per day.
This includes any activity that gets our bodies moving and hearts pumping. For example, snowshoeing and cross-country skiing count. But snowmobiling doesn't. Running, hiking, and mountain biking count, but 4-wheeling doesn't.
The challenge runs for all 52 weeks of 2018.
Here is what you get for joining:
A #365milechallenge sticker (shipped only to the U.S. or Canada)
Entry into a private, supportive and fun Facebook group just for 365 Mile Challenge participants.
Exclusive discounts on outdoor clothing and gear found only for members of the group.
Opportunity to enter prize package drawings for outdoor clothing, gear, and swag.
Motivation and support to get out there and conquer 365 miles.
Automatic entry into a mega big prize package just for 365-mile challenge finishers if you complete your 365 miles before midnight (MST) on December 31, 2018.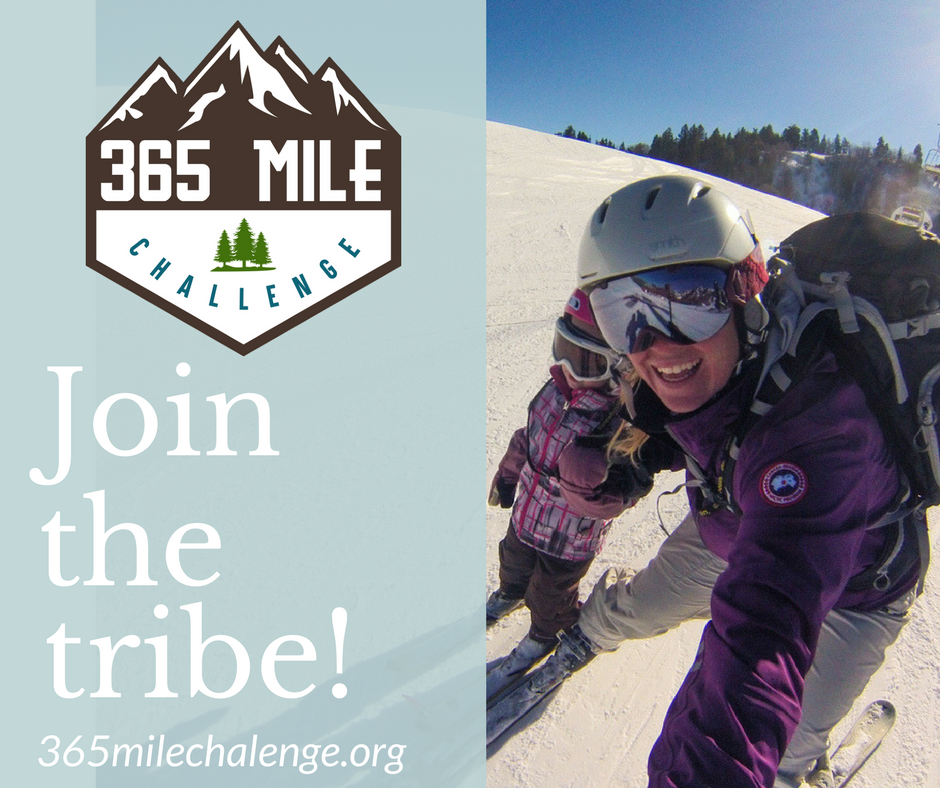 Here's how to register:
Click here: Register Now

Hit the Register button. Enter your payment information, be sure to give us a good email and physical mailing address so you receive your sticker and in case you win a giveaway prize!

You will receive a confirmation email. Follow the links to request access to our private Facebook group but only if you are not already part of the group.
Registration opens the following dates:
December 1-20th (early bird sale): $20.00/membership
December 21-January 31st: $25.00/membership
I'd love to have you join me in 2018, whether your goal is to move for 1 mile/day or 7 miles/week, or 50 miles/week. The challenge is manageable and our community is so much fun!
If you're interested in learning more about this challenge head on over to our website, www.365milechallenge.org. Hope to see you there.
-Alyssa