I love spring. Probably more than any other season, there is so much you can do. From skiing to hiking and climbing, every adventurer can find some soul filling beauty. And every year, when the snow starts to melt, there are specific places that come to mind with a beckon similar to the chocolate in my pantry. Whether you are looking for a weekend away or have slacked off on planning that Spring Break trip, here are five travel-worthy places: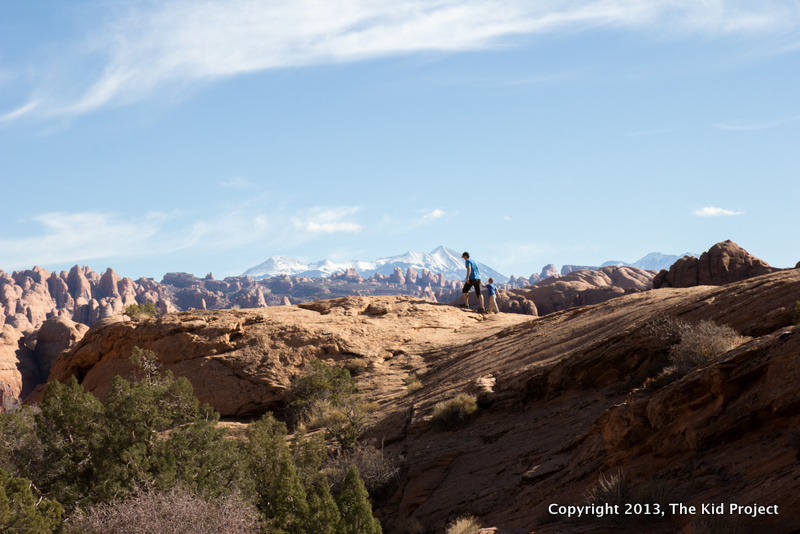 If you love National Parks but have not made a trip to Arches, you must. Just 30 minutes south of I-70 and roughly 1.5 hrs from Grand Junction, CO, this natural beauty is easy to access but retains a remote desert personality. More than any other National Park, many of the hikes in Arches are perfect for families, revealing stunning views with easy to moderate mileage.
You can venture out to a variety of Arches in one day and then travel into the town of Moab for pizza and a beer that night. You can camp or stay in a hotel. There are so many options, perfect for whatever your family prefers.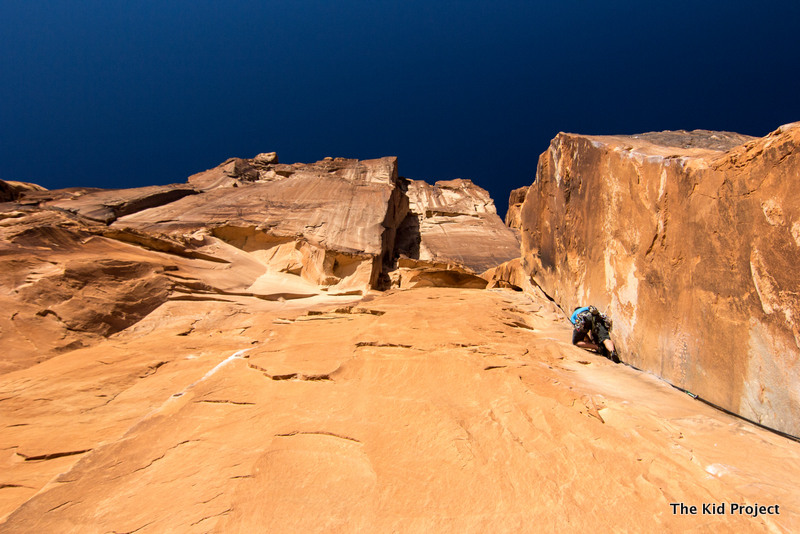 Nearly every spring and fall we load up the kids, the dog and the climbing gear and head down to Moab, UT. Home to the infamous Potash Road (a.k.a. Wall Street) with hundreds of trad and sport climbs right off the road, making climbing a super easy adventure with the kids. School Room I and II provider perfect areas for young kids to try out their desert rock skills. But a 20 foot walk away are beautiful crack climbs ranging in ability from 5.8 to 5.12.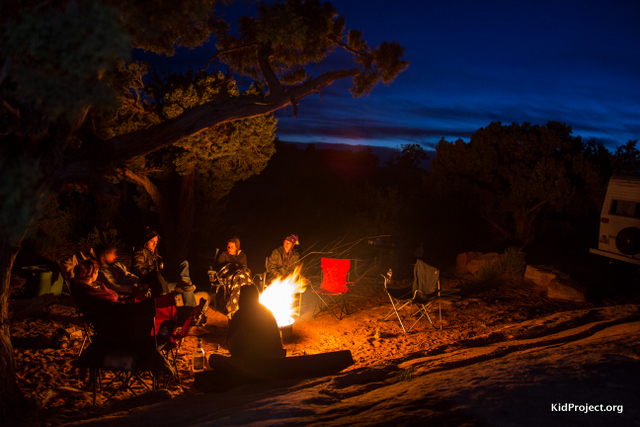 If camping, we love to stay at the Sandflats Recreational Area, on the bluffs above Moab and very close to the famous Slickrock Bike trail. This is more of a primitive area, without running water (bring your own), electric or sewer hook-ups. But you can bring in trailers and campers. Vault toilets are found near the sites. If you have mountain bikers in the group, you have dozens of scenic and challenging trails right at your finger tips.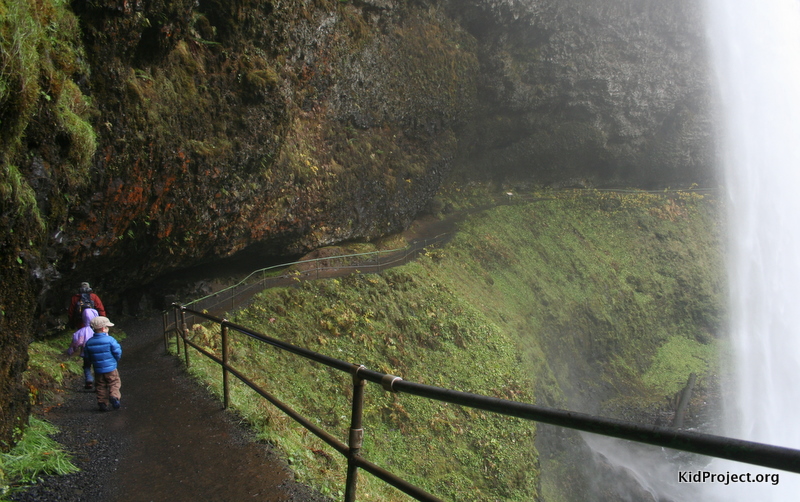 Here is a little secret, Chris actually proposed to me in Silver Falls State Park, right under a waterfall! So I am a bit biased. This is a beautiful old-growth forest set in the mountains outside of Salem, OR. And in the spring the waterfalls are raging from a winter of snow and rainfall. Come prepared to get wet, as you often feel like you are hiking through a rain forest. And wear sturdy shoes with good traction. Many of the trails are steep and slick but you won't want to by-pass them!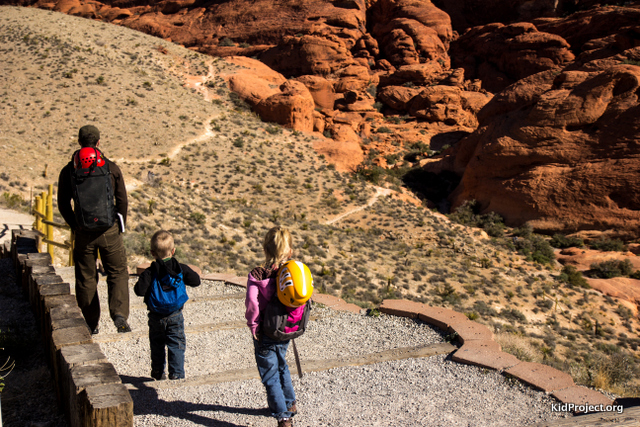 Red Rocks is a climbing oasis for those of us who have been shut in by the snow up north all winter long. In the spring climbers come from all over to enjoy the sun and warm rock. Red Rocks Canyon lies approximately 20-30 minutes away from the Las Vegas Strip, making it easy to fly in/out of if you are too far to drive. There is a thirteen mile scenic loop that runs through this natural conservation area, with pit stops, scenic overlooks, trail heads and parking at designated points along the way.
While Vegas really isn't our thing, we did have a blast climbing here with the kids! For our full trip report read: "Are the Rocks Really Red, Mom?"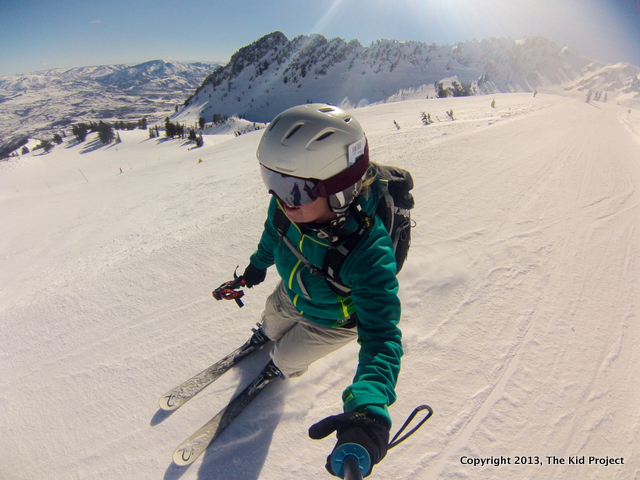 By spring most people are done with the snow and cold and ready to move on… but spring is the BEST time to bring the family skiing, whether in the Colorado High country or along the Wasatch Range in Utah. Warmer temperatures will change everyone's mood and often my kids ski all day, not wanting to leave when the lifts close. All those worries through December – cold winds, heavy snows, flat light, enough layers, cold hard – disappear with longer days and nice weather.
Often, after a day spring skiing I feel like I've spent a day at the beach! Last weekend at Snowbasin Resort we pulled up some chairs on the patio, sat in the sun, laughed over a beer and relaxed to the smell of coconut sunscreen.  Most resorts have all sorts of tail-gating fun, complete with lounge chairs and stunning views.
Don't set aside winter too soon! Get out and ski. Those bluebird days are worth it.